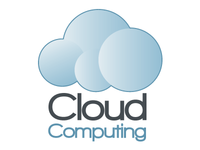 Cloud Computing
Cloud computing is nothing new, and most small business people already understand it, even if they think they don't. If you have ever used a Hotmail or Google email account, you know how convenient it can be to have your data (in this case your emails and attachments) hosted remotely. You can access them form any internet-capable computer, smart phone or other device safely and securely form anywhere in the world.
Rapid Business Solutions can make all of your business data and applications that easy to access, and that maintenance-free. Better still, we provide cloud computing solutions that are designed first and foremost for the small business, making it easier, safer and less expensive than ever to migrate your data to the cloud!
What do you gain by using cloud hosting?
Easy access

– You can log in to a cloud hosted system from any internet-capable device, in the office, on a call, or when you're away on holiday – 24 hours a day.

Security

– Our hosting team makes sure that, no matter how easy it is for you to get to your data and applications, unauthorised users will never be able to see or damage your information.

Peace of mind

– Your data isn't just secure, it is thoroughly backed-up, and can be restored at any time with the touch of a button.
FAQs
What is Microsoft Exchange?
Microsoft Exchange is a type of email server software that is used by many businesses in the UK. Exchange Servers provide more than just email – they also support company-wide address books, collaborative access to calendars and even web browsers.
How long does it take to set up a hosted server?
Usually only a few days, depending on exactly what it is you need. For more information, please contact Rapid Business Solutions today, and tell us how we can help.
Can I run several websites on one of your servers?
Certainly. There is no limit to the number of different websites or web pages you put on a server, but there are storage and bandwidth limits depending on your service package.
How can I access the data or applications you host for me?
You can securely log in to any of our hosted or cloud-based solutions form nearly nay internet-capable device, including desktop and laptop computers, smart phones and tablets from nearly anywhere in the world.