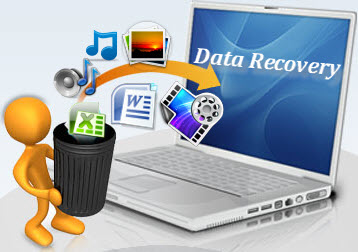 Disaster Recovery
Every business needs a unique disaster recovery solution. A recovery plan that fits one client perfectly could be inefficient or ineffective for another. We at Rapid Business Solutions will work closely with you to assess the risks downtime poses to your operations, especially the potential loss of reputation, lead generation and revenue. Next we'll look at the costs of different disaster recovery strategies, and find the best way to meet the recovery time and recovery point objectives, the RTO and RPOs that your business needs to thrive in an uncertain environment.
Rapid Business Solutions will give you the fully scalable DR solutions that address all of your needs at a price that fits any budget. We'll tailor your protection to the business realities you face, and the level of protection you require. In the end, you'll have an exact copy of your server working remotely if anything unforeseen should ever happen to your server, and from which we can restore your data quickly, easily and reliably.
Businesses lose billions each year to system failures and data loss.
More than 9 out of 10 companies that lose data centre function for more than 10 days file for bankruptcy within a year.
Downtime can present a real cost of tens of thousands every hour.
Rapid Business Solutions protects your business by guaranteeing faster recovery, getting you back to work more quickly and completely.
FAQs
What is Microsoft Exchange?
Microsoft Exchange is a type of email server software that is used by many businesses in the UK. Exchange Servers provide more than just email – they also support company-wide address books, collaborative access to calendars and even web browsers.
How long does it take to set up a hosted server?
Usually only a few days, depending on exactly what it is you need. For more information, please contact Rapid Business Solutions today, and tell us how we can help.
Can I run several websites on one of your servers?
Certainly. There is no limit to the number of different websites or web pages you put on a server, but there are storage and bandwidth limits depending on your service package.
How can I access the data or applications you host for me?
You can securely log in to any of our hosted or cloud-based solutions form nearly nay internet-capable device, including desktop and laptop computers, smart phones and tablets from nearly anywhere in the world.