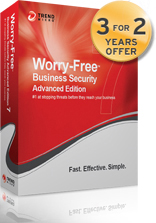 Network Security
No one in business today can doubt the importance of computer, network and data security. As more and more businesses move functions to the cloud or access their networks on mobile devices, security holes become harder and harder to plug. Hardly a week goes by without another large multinational corporation suffering an expensive, embarrassing or legally actionable breach of computer security.
The thing is, they are huge corporations, using the very latest data protection techniques. Most small businesses don't place nearly the emphasis on security, and suffer a great many more breaches that aren't considered newsworthy. How secure are your systems, really? Could a disgruntled employee or a competitor access your data, or worse alter it without your knowledge?
Rapid Business Solutions has 15 years of experience seeing to the network security needs of small and medium sized businesses. We know exactly how to protect you, your data and your clients without breaking the bank, but more importantly we know how to keep your data accessible and available to authorised users so they don't resort to security breaches and 'work arounds' to access the information they need to do their jobs.
We use some of the best known names in data security, including:
Cisco Systems
Kaspersky
Trent Micro
Norton
MacAfee
FAQs
What is Microsoft Exchange?
Microsoft Exchange is a type of email server software that is used by many businesses in the UK. Exchange Servers provide more than just email – they also support company-wide address books, collaborative access to calendars and even web browsers.
How long does it take to set up a hosted server?
Usually only a few days, depending on exactly what it is you need. For more information, please contact Rapid Business Solutions today, and tell us how we can help.
Can I run several websites on one of your servers?
Certainly. There is no limit to the number of different websites or web pages you put on a server, but there are storage and bandwidth limits depending on your service package.
How can I access the data or applications you host for me?
You can securely log in to any of our hosted or cloud-based solutions form nearly nay internet-capable device, including desktop and laptop computers, smart phones and tablets from nearly anywhere in the world.